Features
A sophisticated nursery is finally within reach. Milk Street Baby is known for its upscale design and construction, unique aesthetics, and cribs that convert with ease into perfectly proportioned toddler and adult beds. We build furniture that is exceptionally beautiful and fundamentally practical. Features include: Superior construction; third party testing above and beyond government standards; one-of-a-kind, industry leading, finishing process; Greenguard gold certified paints, stains, and glazes; solid wood construction using only grade-A hardwoods and veneers; specially designed, substantial metal knobs and pulls; extra-thick drawer boxes with deep, dovetail joinery; high quality drawer glides; and technical features not found in other baby furniture. Milk Street provides the details that make people smile.Quality furniture packed with features...perfect for today's young families.
Solid Construction & Craftsmanship
Slat Strength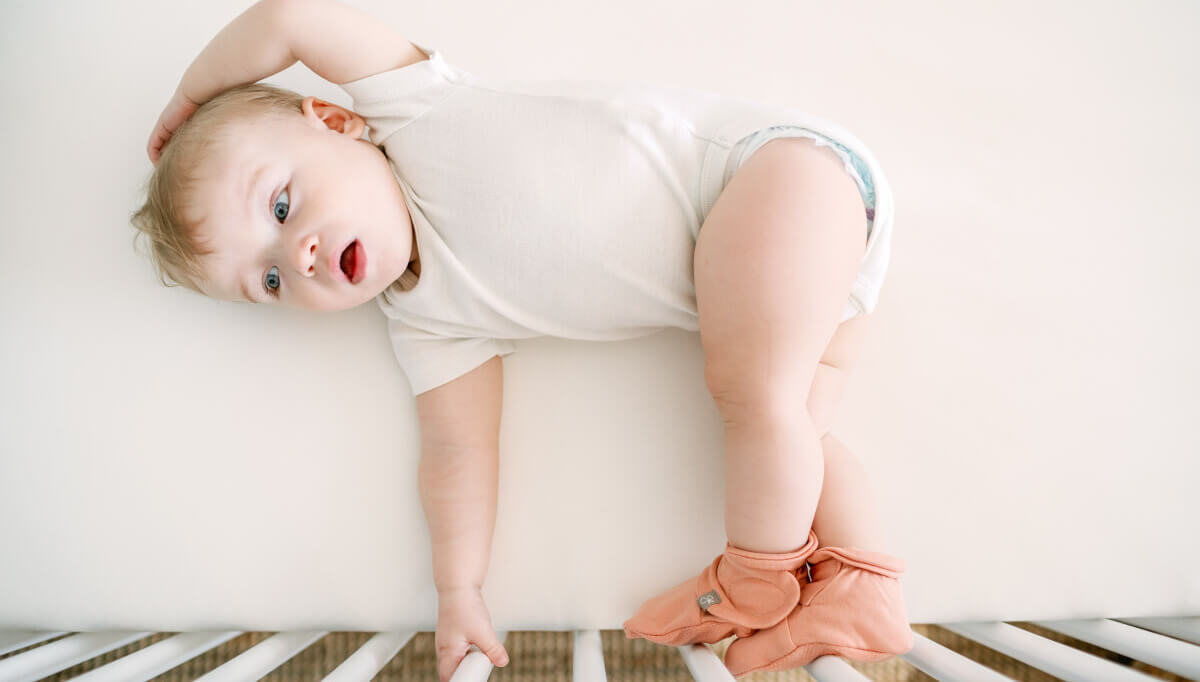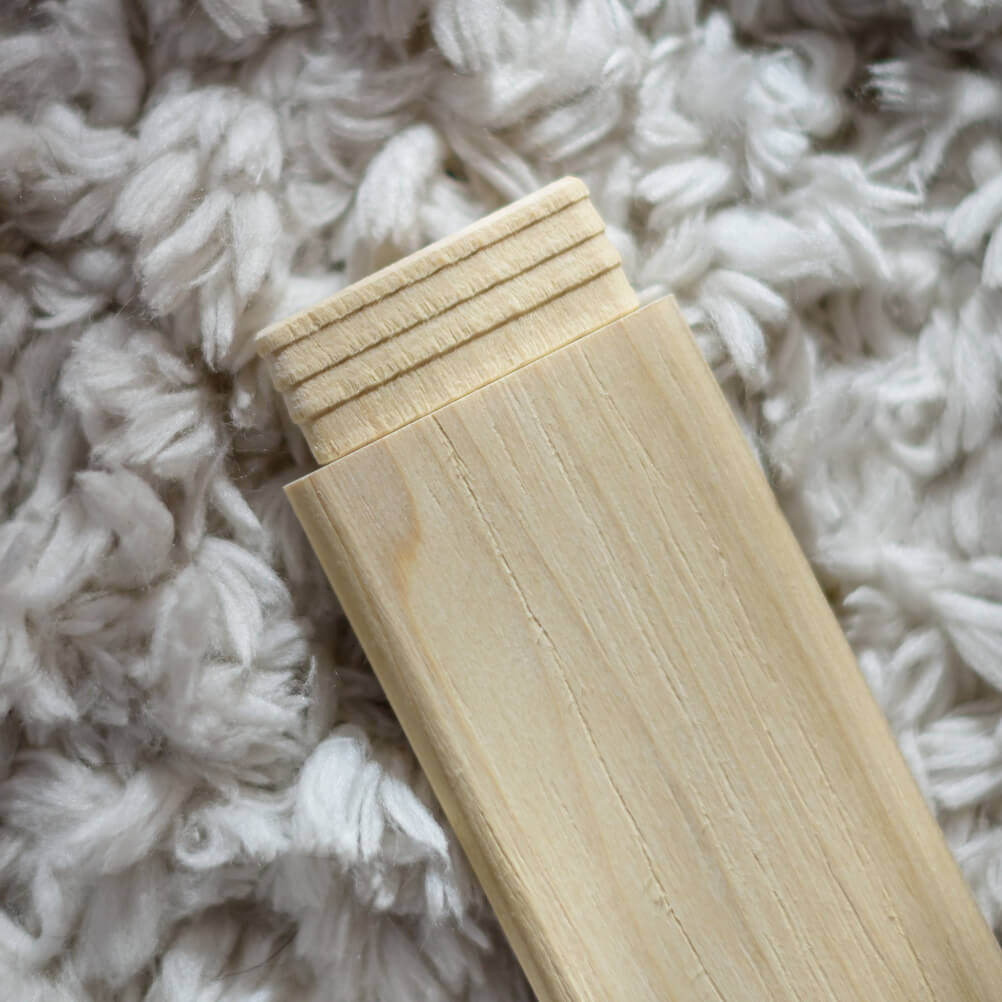 When a crib is tested, the most frequent "failure point" is in slat construction, where the slats join with the top and bottom horizontal rails.
While the posts and horizontal rails are thick, heavy parts, with substantial wright and girth, the slats, which make up the largest stretch of each side, are quite thin, but bear the weight of connection between the four sides of the crib. Our methods for addressing this vulnerability point is extensive.
We use grade-A poplar to ensure that the lumber has minimal, naturally occurring faults such as knots or twists. We also strengthen each slat connection by increasing the length, depth, and width of the tenon into the mortise. In addition, we add ridges to the tenon itself which increases the surface area on the tenon where glue is applied to further increase the strength. While ASTM standards specifies the depth of the tenon, Milk Street Baby goes above and beyond their requirements.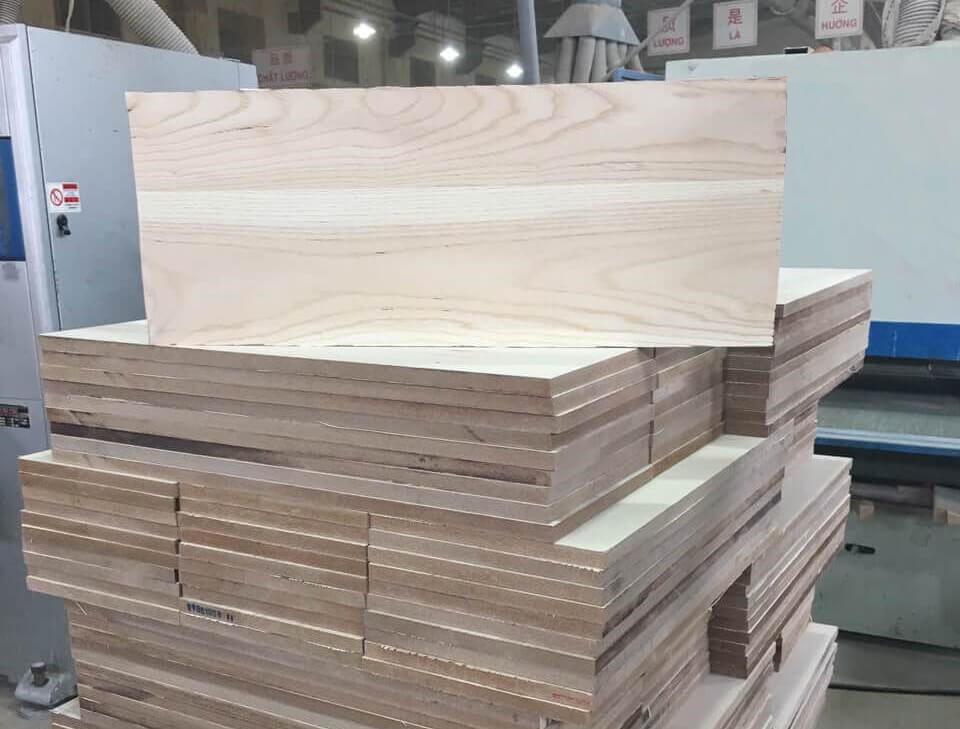 Raw Wood
We use grade-A solid hardwoods for all furniture construction. The raw wood is distressed by hand, with sandblasting and wire brush techniques to achieve depth and texture before any finishing is applied.

Drawer Details
Milk Street drawer boxes are thick, offering not only greater stability, but also less wear and tear on our drawer glide systems. If boxes remain square, your glides will function properly for the life of your dresser.
We have increased the thickness of the drawer walls to15mm, allowing for maximum storage capacity. We utilize extra deep cuts on our English dovetail joinery. The type of joint constructed for dovetail drawers is known as a "locking joint." The dovetail "locking joint" is constructed from wedge-shaped channels cut into the wood, that interlock with one another from either side of the drawer, creating a box. The wedge-shaped pieces are called "tails" and "pins," and provide a strong joint that is quite resistant to force once the two sides are assembled. The advantages of dovetail drawers are in the construction of their joints. They offer a stronger drawer, with a larger holding capacity. Dove tailing also reduces wood consumption and offers sturdy, precise drawer boxes that can hold up to 100 pounds without compromising the integrity of your dresser's function. Stuff those drawers!
High Quality Drawer Glides
We use self-closing, under-mount, metal drawer glides with soft close mechanisms, used to prevent drawers from slamming on small fingers or waking baby during nap time. The sturdy glides Milk Street Baby uses have been tested multiple times. They are what we believe to be the best on the market. Easy to adjust, and able to withstand the wear and tear.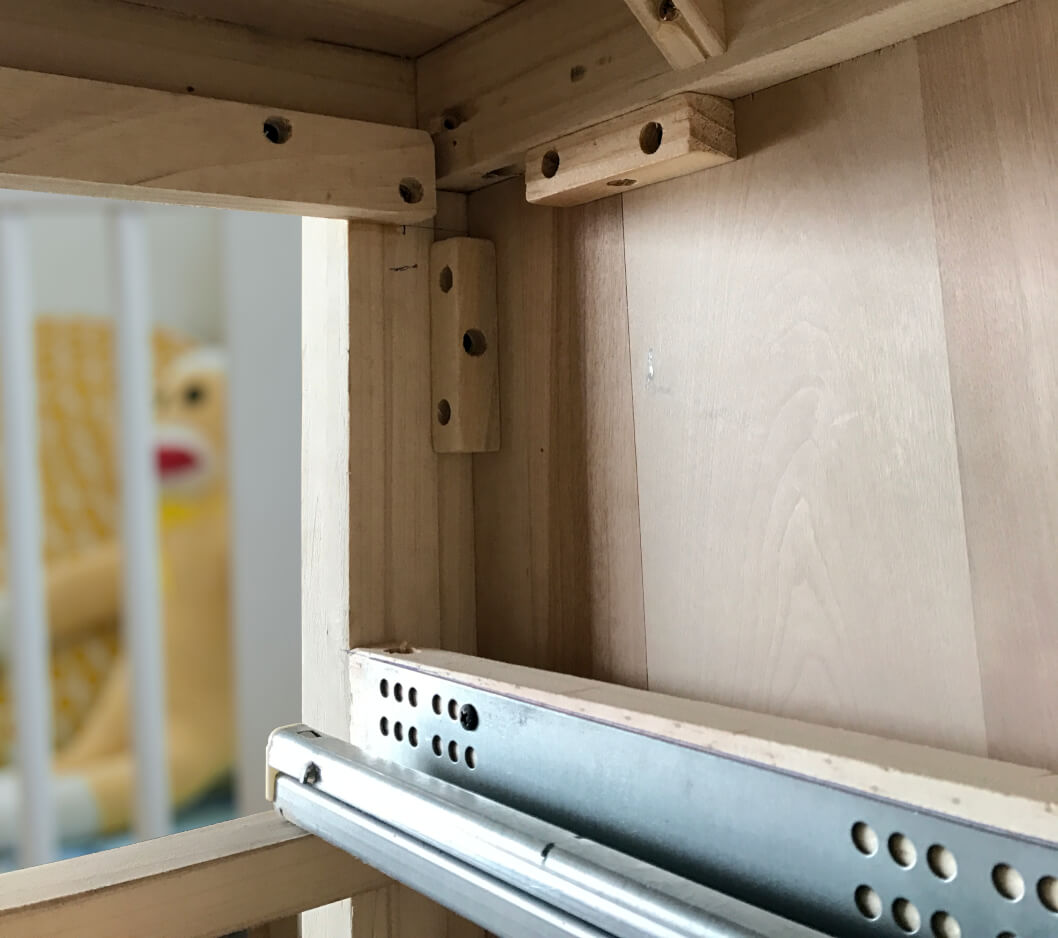 Artisan Finish
Our finish is achieved through a 20 step process! All of our products are hand-sanded, hand-finished, and hand-distressed by a team of skilled artisans with a great eye for color and distress level. Due to this process, every piece of our furniture will be slightly different in its finish. You can see and feel the difference.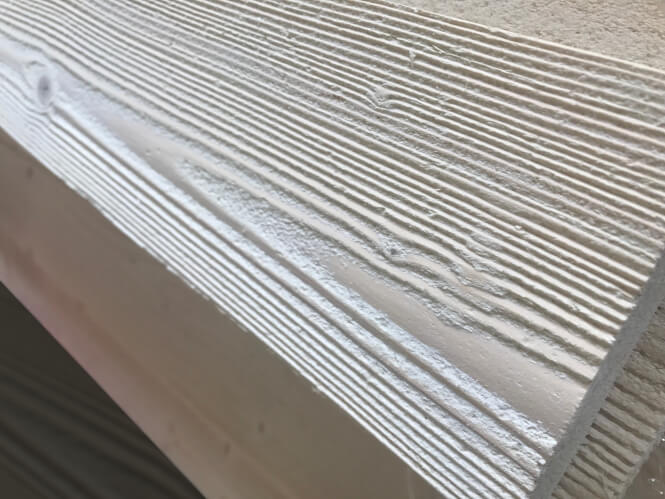 We believe if you like our look, uniqueness will be an attribute of value. Our finishes are mixed exclusively for Milk Street Baby and come from the best…AKZO NOBEL. We spend more to give you a finish with depth and tone. It is evident, even in photos, that our finish is something special. It differentiates us from other crib companies. Not only do we use paints and stains that are all Greenguard certified, we go a step further than what is required by ASTM standards. We test each and every level of our coatings for heavy metal and phthalate levels to be sure that your baby is breathing nothing but healthy air. We also offer our customers full access to all testing reports. When it comes to our products, we believe in full transparency and supporting you in choosing superior furniture for your baby.
New Technologies are the Right Touch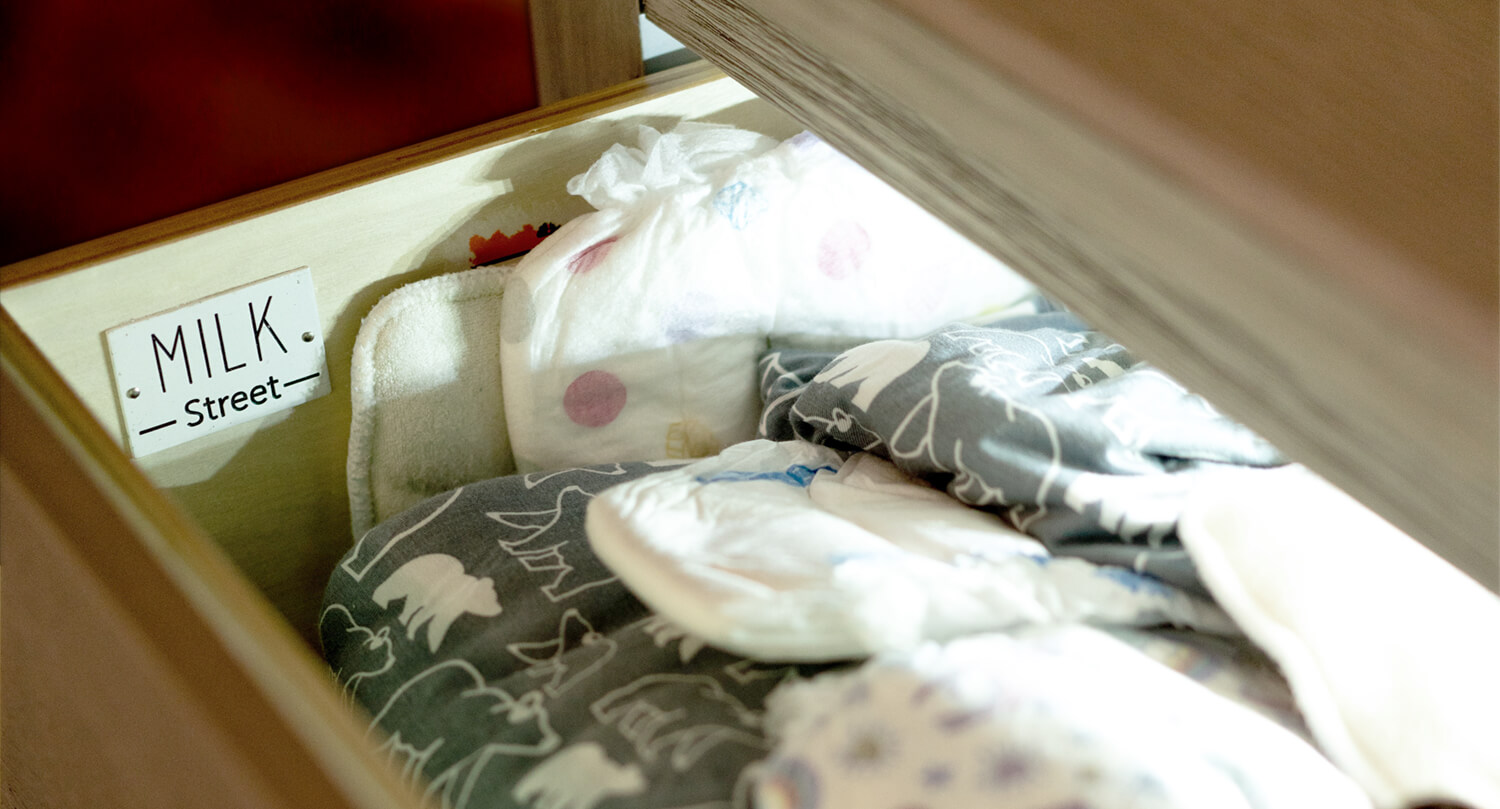 Top Drawer Light
At Milk Street Baby, all dressers and nightstands come equipped with top drawer, battery-operated, LED drawer lights. These lights offer convenience when it's time to change baby, and allow you to put clothing away without turning on a light. You know what they say: "Never wake a sleeping baby." Now you can get things done while baby sleeps. These lights are each powered by three AAA batteries which can easily be changed. Motion detecting sensors turn lights on when drawer opens and turns them off 30 seconds after the drawer is closed. These white LEDs are UV which offers an added benefit of sterilization, killing microbes and bacteria. Click here to read more: https://www.sciencedaily.com/releases/2020/04/200414173251.htm
Undermount Nightlights / USB ports
Under-mount lights come standard on all of our 2 drawer nightstands to illuminate your nursery with a gentle, ambient glow! A touch sensor on each side of the nightstand allows you to easily dim lights for sleeping or brighten them as needed. These LEDs offer three levels of soft light. Our nightstands also come standard with a built in USB port/outlet on its backside for charging phones, warming bottles, or plugging in a lamp or other devices.
Designs That Allow You to Re-creatively Adapt as Your Baby Grows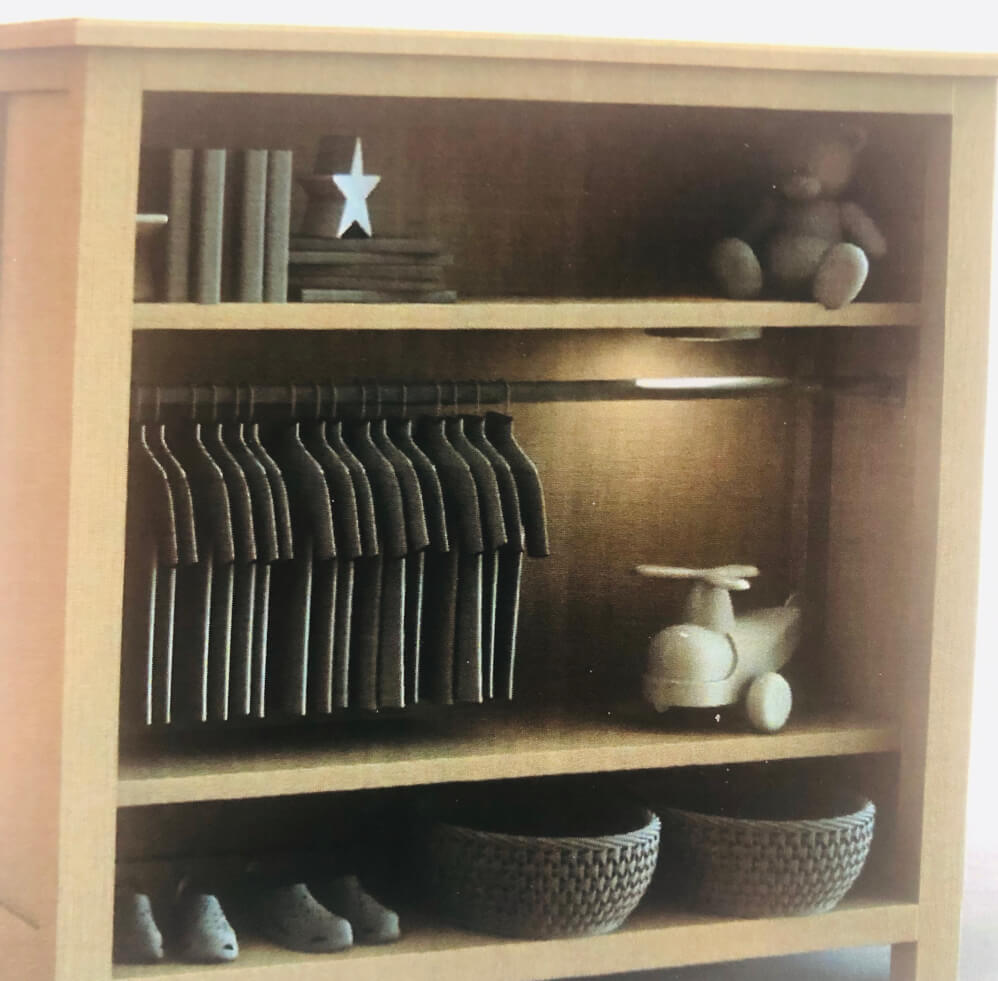 Milk Street thinks about the details that make people smile. Those details, such as a set of rechargeable lights on the hutch/bookcase, are another unique way to configure your furniture to suit your needs. Who else offers shelving, nightlights, and a clothing rod as standard features? We want you to have full design flexibility! Create a "Pinterest worthy," open armoire/storage piece that speaks to your child. Not only do we think of those first days home and offer features of convenience, we think long term, giving you collections that grow with your family.
What was once a hutch in the nursery can become a child's collection display case, a library bookshelf, or an open storage cabinet in the mudroom.

Designer Touches
Specially Designed Knobs and Pulls Complete Each Piece
It may seem like a small detail, but hardware carries a big punch. In an informal study on what design factors most influenced a nursery furniture purchase by new parents, we found the most important factor to be finish, followed by style, and then by hardware. Our hardware is designed in house, cast and finished to complement our wood tones. We believe that knobs and pulls on furniture equate to icing on a cake!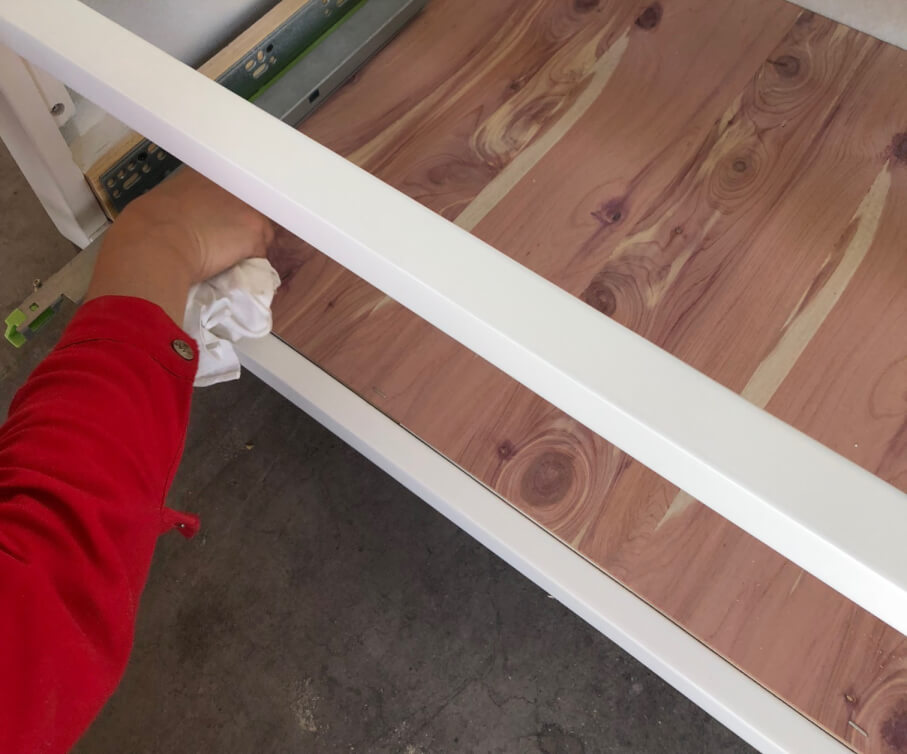 Cedar Dust Catchers
Milk Street Baby believes in utilizing healing powers found in nature. Cedar panels come standard below the bottom drawers on all milk street dressers, chests, and nightstands to keep your baby's clothing dust/microbe free.
Click here to read more on the healing properties of cedarwood. https://www.goodgrub.org/post/plant-of-the-month-cedar
Changer Trays
Milk Street Baby lines the bottom of our changing trays with a protective layer of velvet so your dresser top will not be compromised when the changing tray is no longer needed. All the hardware needed to attached the tray to the dresser top can be found on the backside of your dresser. We added this step in our production and packaging to lessen the chance of these parts being lost in unpacking. We even include an exclusive "z" bracket which has been fabricated in house to allow you to use the changer top with the hutch if you so desire. This unique piece of hardware is not attached, but ships separately with the changing tray.
Milk Street Baby furniture stands head-and-shoulders over our competitors, providing beautiful, artisan-crafted pieces packed full of features.
Style and quality within reach.